Welcome to QUAY DENTAL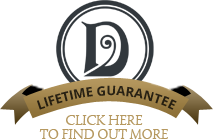 Our aim is to provide the highest standard of care for our patients in a friendly and relaxed environment. Dr. Lisa and Vanessa Creaven are highly trained in all aspects of dentistry and carry out a full spectrum of treatments. Our dedicated cosmetic clinic has everything required to create the perfect smile. We also run a dedicated sedation clinic where even the most anxious of patients can be treated in a relaxed and pain-free environment. We provide a full range of dental treatment to suit your individual needs.
Please contact us for further information or to make an appointment.