Tongue Tie for Babies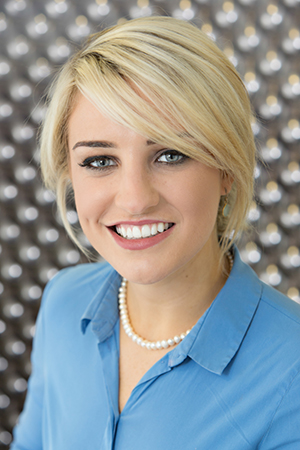 Here in our practice, we work closely with both community and hospital midwives, public health nurses, cranio-sacral therapists, and lactation consultants. Our aim is provide a local accessible clinic for the treatment and management of tongue tie issues. We are experienced in this area and are happy to be able to provide this service in our family dental practice here in Galway City. We understand the need for treatment as soon as an issue is suspected and so we aim to see every baby as soon as possible.
What is a tongue tie?
A tongue frenulum is an extra piece of skin that goes from underneath the tongue to the floor of the mouth. Sometimes it is attached all the way to the tip of the tongue and sometimes only at the back of the tongue.
Most tongue frenulums are very thin and look like a membrane, a few are thicker and look similar to the rest of the floor of the mouth.
A tongue frenulum becomes a tongue tie when it causes symptoms described below.
Up to 10% of babies have a tongue frenulum but just less than half of these babies have some difficulty with feeding.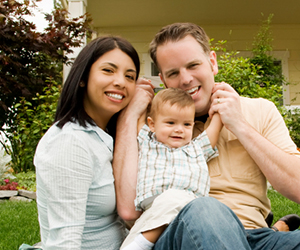 How will this affect my baby?
All babies are different, some may be affected, and others may not.
The problems that can occur are:
Breastfeeding Baby's symptoms:
Difficulty latching on to the breast and/or staying attached
Feeding for a long time, having only a short break, then feeding for a long time again – i.e. almost continuous feeding
Baby is unsettled, appearing hungry most of the time
Baby falls asleep at the breast.
Weight gain may be poor.
Bottle feeding:
Feeds take a long time
Some babies can take only a small amount of milk at each feed
Baby may dribble a lot
Changing the bottle teat does not usually seem to help
Difficulty keeping soother in mouth
Speech
It is not known whether having a tongue tie will have an affect on your child's speech. There are children and young adults who have a speech problem, usually a lisp, which can be corrected by division of the tongue tie.
There is no way of predicting which babies will end up in this group.
It is worth noting that most people with a tongue frenulum will have no speech difficulties.
Dental hygiene
Some dentists state that they see more dental decay in people who have a tongue tie.
For some it can be difficult to reach to the back of the mouth with the tongue to remove pieces of food from between the teeth, thus interfering with mouth hygiene.
Mother's symptoms:
Sore nipples
Severe pain on latch
Nipple distortion or blanching
Lack of milk
Mastitis, which may occur more than once
Some mothers and babies have only one of these problems, others may have more.
What does the procedure involve?
Your baby will be examined on arrival and the procedure discussed with you.
If you are happy to proceed, your baby will then be swaddled in a blanket.
The tongue tie is divided using sterile scissors and your baby is unwrapped and returned to you.
Once they have fed they can be discharged home.
If your child is over six months old then we will give them a dose of paracetamol or ibuprofen before the procedure.
Are there any side effects?
Nearly all babies will cry following the procedure.
This usually lasts between 30 to 60 seconds.
Once they begin to feed then they settle. Some babies will cry for longer than this.
For most of them the procedure is comparable to a blood test or vaccination.
There is usually a small amount of bleeding, from a few drops of blood up to a teaspoonful.
Rarely, about one in three hundred babies, there can be more bleeding than this but this will settle with feeding.
If there is a family history of bleeding problems it would be important to mention this prior to the procedure.
There is a very small risk of infection, approximately one in ten thousand. If this happens there will be an area of red and inflamed (angry) skin beside the mouth ulcer.Treatment with oral co-amoxiclav (Augmentin®) is effective in treating this.
There is the possibility of the tongue tie re-attaching itself back together.

This can be up to one in twenty-five of 'anterior' tongue ties but one in ten 'posterior' tongue ties.
If your baby has this type of tongue tie then you will shown some stretching exercises to try to reduce the risk of this happening. If it does re-heal then it can be divided again.
Is it effective?
Published research show that the procedure is 95% effective at improving feeding difficulties.
This is often appreciated from the first feed but it can take 48 hours before the benefits are seen.
The aftercare?
Dividing the tongue tie will create a diamond-shaped ulcer about one centimetre wide under the tongue.
This will heal by itself over the following five to fourteen days. Most babies do not need any specific aftercare.
If they are unsettled in the evening after the procedure then it is reasonable to give them a dose of paracetamol.
A small number of infants between 3 and 6 months old may require regular paracetamol for a couple of days following the procedure. For those children who are over six months old it is often worth giving them paracetamol, four times a day, for the a couple of days following the procedure.